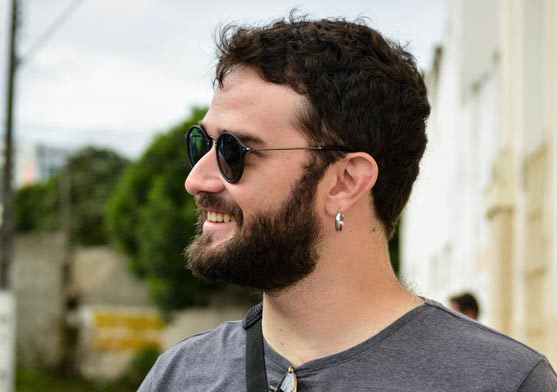 Hi, i'm Tullius Heuer and i live in a city called Maceió, located at the state of Alagoas, Brazil. I'm 29 years old and i'm a self-taught digital artist.
I'm actually working with freelance works for living, including stuff like CD covers, posters, book covers, logos/branding/visual identity, advertisement etc. This website has focus on personal projects and major commissioned pieces.
My personal artworks consist in my thoughts and feelings about life and existence. I don't have a specific theme to focus in my works, but most of them usually have strong emotional touches with positive messages.
My working tools/softwares are: 

Photoshop CC, Illustrator CC, Daz Studio, Wacom Intuos 5 Small
Although my experience with digital arts is self-taught, i have a degree in I.T field.
In August 2017 i was invited to participate in a brazilian TV Show called "Encontro com Fátima Bernardes", here you can see the vídeo:
Here is another Short Interview for a local TV (ALTV):
You can also see an interview featuring me in International Opulence Magazine here (Cover Artwork made by me):